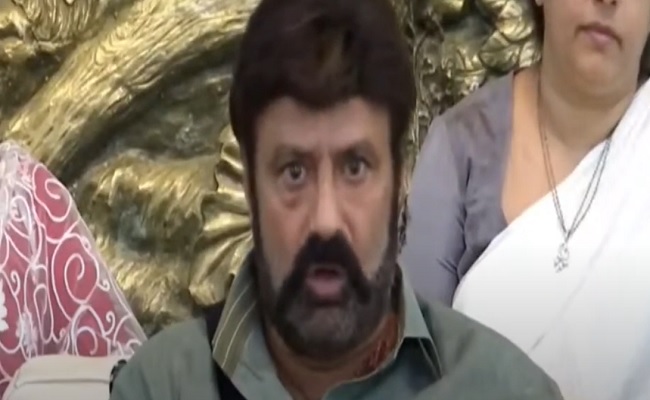 Nandamuri Balakrishna, the Hindupur MLA and the brother in law of Chandrababu Naidu called for a press meet today.
The press meet was to condemn the insult caused to his sister Nara Bhuvaneshwari Devi in the Assembly that made Chandrababu Naidu cry so badly.
When the press arrived at the gate of Balakrishna's house, only two channels were allowed inside keeping the rest at the gate. This was done to avoid any questions related to Pattabhi's vulgar word etc that may keep Balakrishna's family in defense.
The media channels were angry with Balakrishna over this insult caused to them.
"Why should he call for the press meet and close the gates on our face. This is an insult", said a reporter from a channel.
The bottom line is that Balakrishna's family knows what mistakes they did earlier and so they opted for selective defense mechanism.