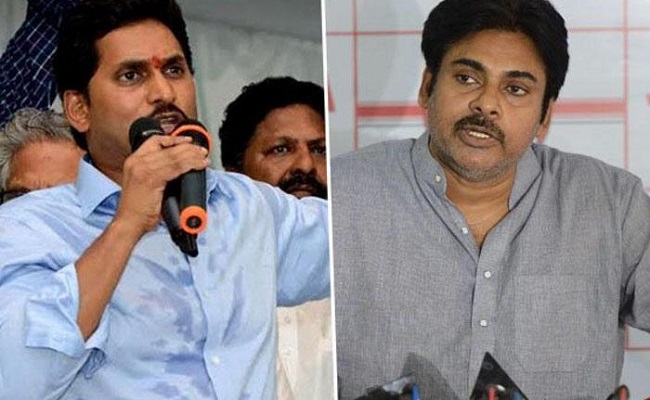 Power star and Jana Sena Party chief Pawan Kalyan, who doesn't lose any opportunity to run down the YSRCP government in Andhra Pradesh led by CM Y S Jagan Mohan Reddy, has at last been forced to appreciate the latter.
In a tweet on Friday, Pawan was all praise for the chief minister for launching as many as 1088 ambulances to extend emergency services to the people during the prevailing Coronavirus pandemic situation.
"It is highly appreciable that the Hon'ble Chief Minister of Andhra Pradesh Sri Jagan Reddy inaugurated the emergency ambulance services in the present emergency situations," Pawan said.
He also appreciated the Jagan government for its effective functioning in conducting tests for Coronavirus disease for the last three months, without giving scope for any laxity.
The Jana Sena chief's comments received wide appreciation from the Twitterati.
While Pawan fans hailed his tweet and said it was reflection of Pawan's unbiased and constructive politics, Jagan supporters also appreciated him saying it was good that the Jana Sena chief had realised the effective functioning of the state government.
However, the Jagan supporters took pot shots at Pawan for continuing to call the chief minister as "Jagan Reddy" instead of the full name.
CLICK HERE!! For the In Depth Updates on all the OTT Content