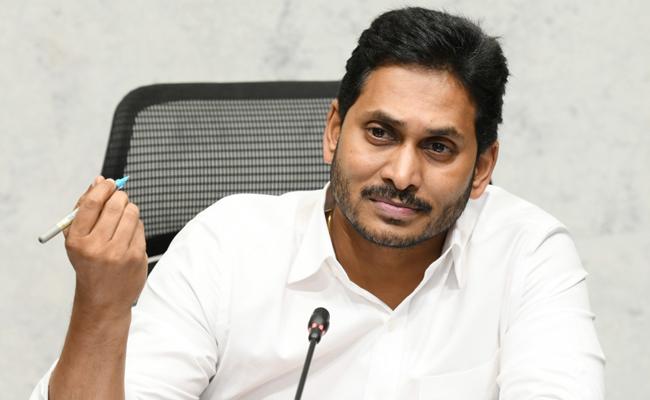 The Y S Jagan Mohan Reddy government, which is struggling to mobilise additional revenues to fund its welfare programmes, is looking for innovative methods for the same.
One such suggestion given by the officials at a high-level meeting convened by the chief minister is that the government should auction huge stocks of red sanders available with the state forest department.
They told him that in the last three years, the forest officials and the police had seized huge stocks of red sanders, which got accumulated with the forest department. They suggested that auction of those stocks would fetch hundreds of crores to the government.
The officials told Jagan that it required permission from the Centre for auctioning of red sanders internationally.
"We shall obtain permissions from the centre on the red sanders soon," they said.
The chief minister, however, cautioned them to act carefully in securing the stock currently under the control of the forest department and told them to verify the stock every month and update the details.
Similarly, the excise department authorities explained to the chief minister that there is a possibility of increasing the revenue from liquor.
Already, the excise department has sanctioned additional 840 bars this year and that would get considerable revenue to the state.
Jagan directed the officials to prevent the manufacturing and supply of illicit liquor across the state. He said that women police played a vital role in curbing illegal liquor in villages and asked the authorities to frame an SOP based on the women police in village secretariats.
The chief minister also reviewed the possibility of stepping up additional revenues from various other departments such as municipal administration, mines and forest department.
He directed the officials to ensure transparency, accountability, and efficiency in tax collection without leaving scope for any legal disputes.
He instructed the officials to use state-of-the-art technology to restrict tax evasion and the use of fake bills. In this regard, the authorities informed him that the Data Analytics Centre is being strengthened.
Jagan instructed that strict measures should be taken to prevent corruption in Sub-Registrar offices and told them to focus more on all the government offices where there is a possibility of corruption, along with the sub-registrar's office, MRO, MDO, RDO, and Collector's offices.