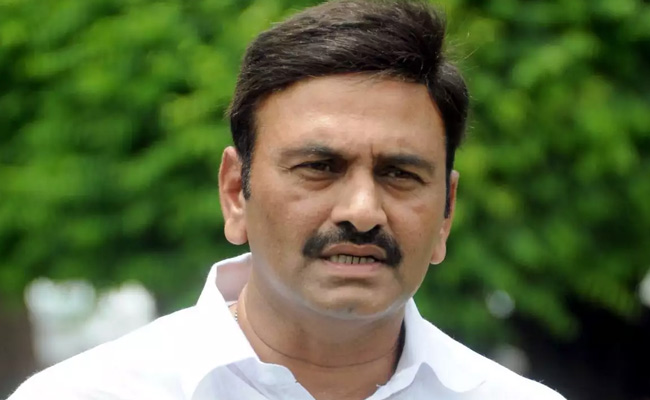 Controversial MP from Narasapuram, K Raghurama Krishnam Raju, who is currently on bail in the sedition case filed by the APCBCID is in for another trouble.
The AP Human Rights Commission had received a complaint against Raju alleging him of making humiliating remarks against Reddy caste.
The OC Welfare Association had filed a petition with the Human Rights Commission that the MP had made derogatory remarks against Reddy caste and instigated others against the Reddy caste.
Association president Karunakar Reddy sent a representation to the Human Rights Commission with video clippings where he made derogatory and defamatory remarks against the community.
Days before he was arrested by the CBCID sleuths in Hyderabad, Raghurama Krishnam Raju had come up with a couple of videos targeting the Reddy community.
He made several remarks against the community and even went to the extent of denying its very existence.
Raju called the Reddy not as a caste but a profession and heckled people claiming it as a caste.
He made these remarks against the Reddy caste, mostly targeting the Reddy leadership of the ruling YSR Congress, including Chief Minister Y S Jagan Mohan Reddy.