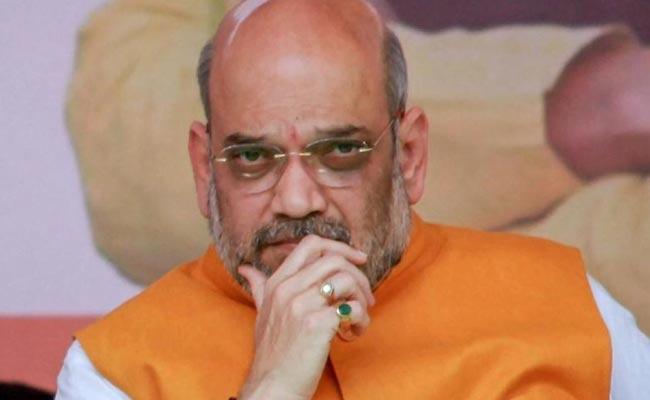 The proposed visit of Union home minister and former BJP national president Amit Shah to Tirupati on March 4 and 5 has been cancelled, according to reports reaching Andhra Pradesh government from New Delhi.
Shah was to chair the meeting of the Southern Zonal Council, comprising chief ministers of six states in South India, besides Lieutenant Governors of Andaman and Nicobar Islands and Lakshadweep, to be held at Tirupati on March 4.
Several top officials of the home ministry and officials of these states and UTs were also expected to attend the meeting, which was to discuss the issues concerning the southern states, including inter-state disputes.
Shah was also supposed to stay back for a day in Tirupati for the darshan of Lord Venkateshwara, followed by a meeting of BJP functionaries to discuss the forthcoming by-elections to Tirupati parliamentary seat.

It was expected that he would finalise the candidate for the by-polls, after consultations with Jana Sena Party chief and actor Pawan Kalyan, who would also be coming to Tirupati on March 5.
However, according to the message received by the Jagan government on Monday afternoon, Shah has cancelled the visit to Tirupati.
Apparently, the southern zonal council meeting was also cancelled and the same information was passed on to all the participants CMs, Lieutenant Governors and officials.
The reasons for Shah's decision to abruptly cancel the Tirupati meeting are not immediately known, but the BJP sources say Shah would be busy with electioneering in Assam, West Bengal and Tamil Nadu.
Another reason being mentioned is that the chief ministers of Tamil Nadu, Kerala cannot take part in the official meetings, because of model code of conduct and there is no CM for Puducherry now.
So, without them, there is no point in holding the meeting, the officials say.