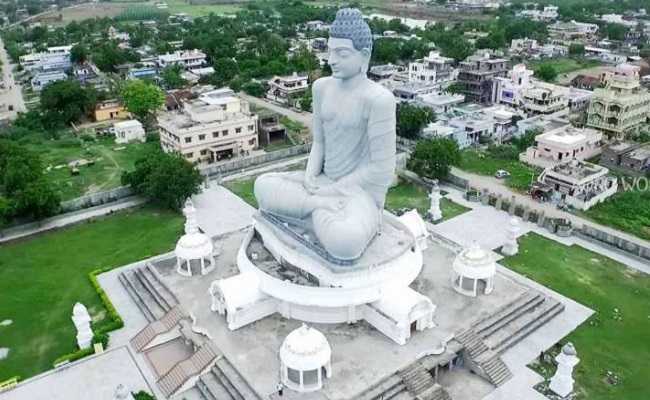 In a big disappointment to the farmers of Amaravati, the present capital region of Andhra Pradesh, the Y S Jagan Mohan Reddy government has virtually thrown up its hands on handing over of the remaining returnable plots to the farmers.
In its March 3 judgement, the state high court directed that the state government and APCRDA develop the reconstituted plots belonging to the farmers who had given away their lands for the capital city by providing approach roads, drinking water and electricity connection to each plot, and drainage within three months.
In an affidavit submitted to the high court on Wednesday, special chief secretary (municipal administration) Y Srilakshmi expressed the inability of the government to complete the task within three months, which ended in the first week of June.
She said it would take another five years to complete the development of plots along with all the recommended infrastructure. So, she requested the court to extend time by another five years.
She also explained the steps taken by the government in the development of the capital region till now.
She said the AP Capital Region Development Authority has been conducting review meetings with the institutions concerned to expedite the works and making efforts to mobilise funds. There is a proposal to raise Rs 3,500 crore loans for the project.
As per the agreement, each farmer was allotted 250-400 square yards of commercial plot, depending on the location, besides 1,000 square yards of residential plots in the capital region, for every acre of land they surrendered to the APCRDA.
Out of the total number of around 60,000 plots to be returned to the farmers, the APCRDA completed registration of 40,966 plots in their name and the after the high court judgement, the Jagan government commenced registration of another 17988 plots.
The farmers, however, are not keen on getting their lands registered till the APCRDA develops infrastructure in the plots and clear all the legal hurdles.
Many farmers don't even know where the plots are, as thick bushes have come up on the plots; there are no approach roads and no drainage or water facility. Unless the infrastructure is developed, farmers are not ready to take plots.
For that, the government needs five years' time, Srilakshmi said in her petition.