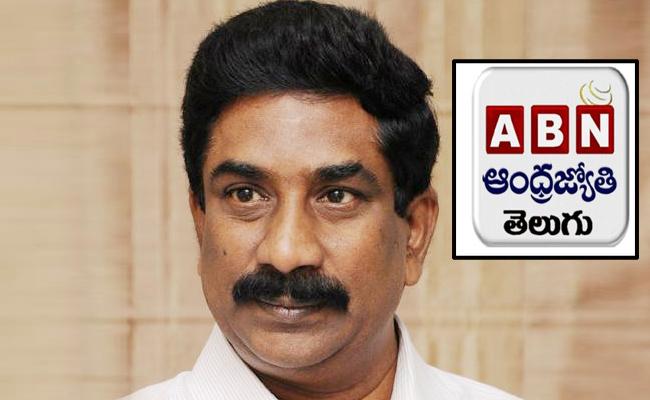 ABN RK writes many things in his daily Andhra Jyothy under his column Kottha Paluku but they are always filled with comedy of errors. He writes either lies or goes biased.
The latest is about his sarcasm on YS Jagan Mohan Reddy. RK says why can't Jagan Mohan Reddy, who grew overnight can build the capital of Amaravathi. It is true that YS Jagan said that he cannot. He didnt do false promises. He didnt play with the ignorance of the people by showing artificial hype and gluing Singapore color to Amaravathi.
Rk's sarcasm on YS Jagan with the expression "growing overnight" rises many eyebrows.
Looking back into the history of AP media we can see how many have grown overnight and by whose blessings.
How could RK own Andhra Jyothy in the year 2000 when none came forward to touch it inspite of government's push? With what kind of agreements RK owned the infrastructure worth crores of rupees at that time? How much he might have paid in advance for lease agreements? Can he explain how he paid all that? But we should not question. He says that was his ability. Thats how he grew up as a media baron from a small journalist.
Well, who is Ramoji before he started Eenadu? He was an MD for some small companies. He took a building for lease in Vijayawada. Today he is worth thousands or lakhs of crores.
The story of Ganta Srinivasa Rao is completely different. He used to work as an employee in a media house for a salary of lesser than Rs 1000. Whats his plight now?
Well, we should understand all this as a mere ability.
Let us come to Gadde Baburao who migrated to Northern Andhra. With the blessings of Congress leaders of that time he took bus permits and then wooed NTR to grow as an MLA. Today his range is above the clouds.
So the point to be noted is that the 'ability' is not just Jagan's property. What was the level of Yanamala Ramakrishnudu when he became MLA for the first time? What could be the property of Kinjarapu Yerram Naidu when he became MLA for the first time? How much they have grown eventually? In fact, this is all 'ability' .
RK wants to project that YS Jagan Mohan Reddy is the only one to grow using the power his father. If that is the case is Jagan more 'able' than Chandrababu? Babu's father was an owner of 2 acres of land as many say. Today Babu is worth thousands of crores.
It is difficult to list out the names but there are many who earned crores of property today with the blessings of NTR government. Many politicians who grew big today were accountants, DTP operators and taxi drivers in the past. Well, as per RK thats all their ability. If so, then why only YS Jagan Mohan Reddy should be branded as the one who grew overnight?