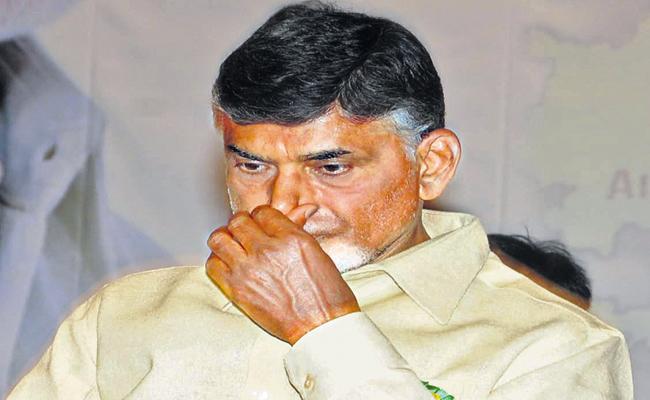 The year 2021, which was completed a few hours ago, had been a toughest year for TDP chief N Chandrababu Naidu.
He had several bitter experiences in the year, when compared to his four decades of political career.
The TDP chief lost every election that he and his party fought in the year, right from the gram panchayat to the Parliament.
He could not infuse any confidence to the party ranks in any issue all through the year. In fact, he lost such confidence on the other hand.
Chandrababu Naidu lost his fortress, Kuppam, this year and people doubt his victory in the 2024 general elections from Kuppam constituency.
He had to take a pledge not to attend the Assembly till he was elected again and formed the government. This would mean that he would not return to the Assembly after the 2024 elections, if his party fails to form the government.
He was seen crying in the full view of the media, which the national media too highlighted. The leader who was always seen in success meets at the national level for several years, was made to cry helplessly in the year 2021.
While it is not known what it would be for him in 2022, there are no elections in the near future for the TDP chief to show his party's strength and his political expertise.
It is to be seen how Chandrababu Naidu would steer his party and his own leadership in the year to revive his party and prepare it for the greater showdown in 2024.