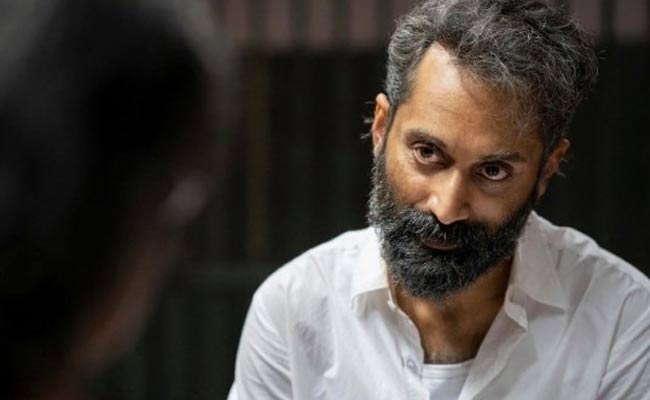 Movie: Malik (Malayalam/OTT)
Cast: Fahadh Faasil, Nimisha Sajayan, Joju George, Vinay Fort, Dilesh Pothan, and others
Music: Sushin Shyam
Cinematography: Sanu Varghese
Produced by: Anto Joseph
Written, edited, and directed by: Mahesh Narayanan
Streaming on: Amazon Prime Video
Release Date: July 14, 2021
Fahadh Faasil's big-budgeted Malayalam film, Malik, skipped theatrical release to have a direct-digital premiere. Let's find outs merits and demerits.
"Malik" is directed by Mahesh Narayanan, who recently directed "C U Soon". The story is very familiar, reminding us of other epic gangster movies like "The Godfather", Mani Ratnam's "Nayakan" and Anurag Kashyap's movies. But the film is entirely rooted in Kerala's political sphere. It is a story of friendship, betrayal, and revenge.
The communal politics between Muslims and Christians, the tsunami, and other elements have added depth to the otherwise Godfather-like story.
With nearly 2 hours 45 minute runtime, it narrates the story of Ali Akka, who begins his life as a petty criminal and becomes a savior to his community. The film begins with a tracking shot of two people bringing biryani to serve the people in the house of the don of Ramadapally.
As Ahammadali Sulaiman aka Ali Ikka (Fahadh Faasil) is about to board the flight on his Haji pilgrimage, police take him into custody. He is sent to 14-day remand. In three flashbacks, the film narrates the story of Sulaiman - how he became don of Ramadapally, a coastal village in Kerala, how he married Roseline (Nimisha Sajayan), sister of his good friend David (Vinay Fort), and why police are planning to kill him.
Sulaiman's mother, David, and Sulaiman, the three of them tell their versions to Freddy, David's son and the saga unravels over decades – from 1980 to the present day.
The first 12-minute sequence is filmed terrifically. It is a single-cut sequence that draws us into the world of Ali Ikka straightway. Then begins the first flashback, his mother narrating his rise. Of the three flashbacks, this is the longest one and also moves on a languid pace.
The real drama and the best scenes come in the latter part of the film when two other flashbacks appear.
As said earlier, it is a predictable storyline of gangster movies, but the narrative makes an engaging watch. Fahadh Faasil shoulders the film with his performance even when the story doesn't rise much. He delivers his finest act in the final moments of the movie.
Nimisha Sajayan steals the scene with her superlative performance. As Fahadh's wife, she gets the meaty character, and the film also ends on her. Other actors also have put up commendable jobs.
Sanu Varghese's camera is brilliant. His work is outstanding in the first 12 minutes and the last shoot-out. Sushin Shyam's background score is neat.
All in all, 'Malik' is a familiar story told with a slow pace, but it makes a decent watch for its performances and the camerawork.
Bottom-line: Fahadh's show