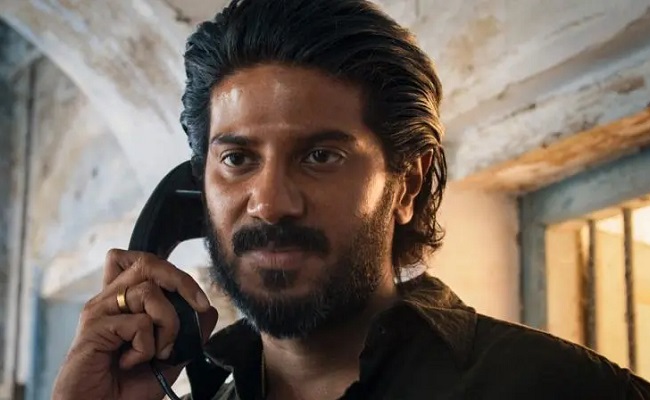 Movie: King of Kotha
Rating: 1.5/5
Banner: Wayfarer Films, Zee Studios
Cast: Dulquer Salmaan, Aishwarya Lekshmi, Shabeer, Prasanna, Nyla Usha, Chemban Vinod, Gokul Suresh, Shammi Thilakn, Shanthi Krishna, Vada Chennai Saran, and Anikha Surendran
Writers: Abhishek Maharshi & Anirudh Krishnamurthy
Music: Jakes Bejoy
DOP: Nimish Ravi
Editor: Shyam Sasidharan
Producer: Dulquer Salmaan
Director: Abhilash Joshiy
Release Date: Aug 24, 2023
The success of "Sita Ramam" has catapulted Dulquer Salmaan to prominence in Telugu. His fame spans all of India. "King of Kotha" is his latest pan-Indian film. He also produced it.
Let's find out its merits and demerits.
Story:
The story is set in 1996. Kanna bhai (Shabbeer) is the don of the drug-ridden town of Kotha. Shahul (Prasanna), a new police officer, tactfully organizes the return of the "King." The 'King' is ex-gang leader Raju. Ten years ago, Kanna Bhai worked as Raju's assistant.
How Kanna deceives Raju and turns into a don is revealed in the rest of the drama. Details about what happened to make Raju leave town and his plans for exacting retribution are revealed. His relationship with Tara (Aishwarya Lekshmi) and the ups and downs it experiences are also detailed.
Artistes' Performances:
One of India's most dashing actors, Dulquer Salmaan also manages to impress with his performances. His performance is sincere and effective despite the thinness of his role. He brings life and energy to an otherwise boring film.
Aishwarya Lekshmi plays an unremarkable character. Sabbeer in the role of Kanna Bhai is a mismatch. While Anikha Surendran, who plays Dulquer Salmaan's sister, only has a few scenes, Nyla Usha, who plays Khanna Bhai's girlfriend, is impressive. The guy who plays Ranjith gets some funny English lines.
Technical Excellence:
The songs composed by Jakes Bejoy and Shaan Rahman are forgettable. The background score composed by Jakes Bejoy is also a let down.
In the same vein, the production design is worth mentioning. The writing and editing are both quite subpar.
Highlights:
Dulquer Salamaan
Drawback:
Three hour long duration
Boring narration
Vague sub plots
No emotional connect
Superficial setting
Analysis
Even a bullock cart moves faster than the narration of "King of Kotha." With a runtime of 170 minutes, this Dulquer Salmaan-starrer gangster drama suffers from a sluggish screenplay and lacks a convincing storyline.
Khanna Bhai, the don of Kotha, is introduced at the beginning of the story as a threatening and vicious figure who has the police force under his control. However, as the hero enters the scene, he transforms into a mere shadow. Initially, he was the hero's friend, but in his absence, he became a don. The reason behind the hero and his former friend being at odds is poorly explained.
The film contains numerous subplots, including the hero's conflict with his parents, Khanna Bhai's romance with Manju, and a cunning police officer, among others. Unfortunately, none of these subplots are adequately developed or reach a logical conclusion.
The first part of the film reminds one of "Dasara," a place filled with crime and narcotics (replacing alcohol addiction in "Dasara"), and the story of two friends. However, the entire first half is painfully slow. Although the pace of the plot does not significantly change after the intermission, things do improve somewhat in the second half compared to the first. Nonetheless, neither half provides a credible narrative.
The primary reason for Dulquer and Aishwarya Lekshmi's continued longing for each other after breaking up on a specific occasion is also unclear. A mother who prefers a cat over her own son or someone similar is equally unbelievable.
In addition to these dull portions, the film is excessively long.
It's not that the film doesn't have any positive elements. The film has a grand setting. The production design, the cinematography are ok but still it tests the patience.
Overall, "King of Kotha '' suffers from poor writing, vague narration and sluggish pace. Despite Dulquers's presence and grand production values, the film only offers boring moments. This is certainly an ignorable film and if dared to get into the theatres it squeezes out the energies of the majority audience for sure.
Bottom line: King of Slow Pace