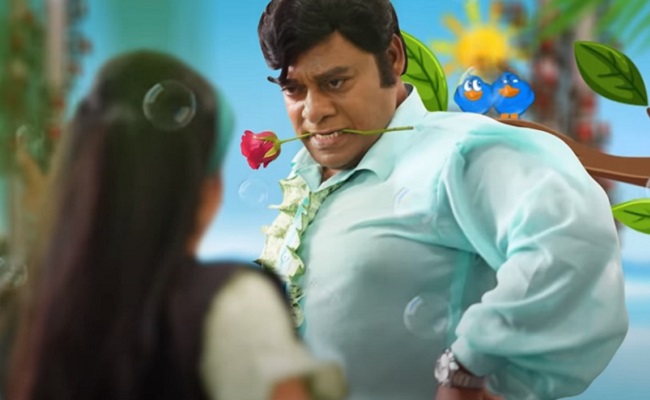 Movie: Dochevaarevarura
Rating: 1.5/5
Banner: IQ Creations
Cast: Pranava Chandra, Malavika Sateesan, Ajay Ghosh, Bithiri Sathi, Tanikella Bharani, and others
Music: Rohith Vardhan
Cinematography: Arlee
Producer: Boddu Koteswara Rao
Story, Screenplay and Directed by: Siva Nageswar Rao
Release Date: March 11, 2023
Siva Nageswara Rao's comedies were once considered some of the funniest ever made. With this movie, he returned to the spotlight after a lengthy absence.
Find out if this film lives up to his previous works in terms of entertainment value.
Story:
A young man, Siddhu (Pranav Chandra), and his teenage companion are petty thieves. Lucky (Malvika Sateesan), an employee of a software company, catches them stealing her gold chain, but they become friends anyway.
Lucky's boss makes sexual advances towards her at work on a regular basis. He secretly films her bathing and threatens to broadcast the video to the entire world if she does not agree to his sexual demands. She enlists the assistance of these thieves to steal his cell phone. The thieves succeed in stealing the phone, but the next day, they are shocked to learn that the boss was found dead in his home, and the police are investigating the possibility that the two thieves were responsible.
Meanwhile, a Goa-based businessman (Ajay Ghosh) hires Hyderabad-based hitman Satti (Bittiri Sathi) to murder his wife. The thieves flee to Goa to avoid capture, where Satti also visits. The police go to their location to apprehend the thieves. The story begins in Goa.
Artistes' Performances:
Pranav Chandra, a newcomer, has looks but performance skills are basic. The child actor who plays 'Manchi Donga' steals the show. Malavika Sateesan is just okay.
Bittiri Satti's jokes are old. The comedy of Ajay Ghosh falls flat.
Technical Excellence:
The production values and technical standards are comparable to those of a YouTube video rather than a feature film.
Highlights:
One or two jokes
Drawback:
Cliched story
Outdated narration
Poor technical standards
Analysis
Director Siva Nageswara Rao, who made classic comedy capers like "Money" back in 1993, penned this film, which has neither a new story nor a contemporary narration. Siva Nageswara Rao has been missing in action for quite some time. The director attempted to recreate the template of a 30-year-old film (Money), but his narrative is so clumsy that you cannot sit through it.
The only saving grace is that it only lasts two hours. Plus, the film is slightly better in the second half.
The film's hero is newcomer Pranav, but we see more of Bittiri Satti and his outdated jokes, as well as Ajay Ghosh's blandish comedy tricks. The entire second half is dominated by Ajay Ghosh in dual roles. Whether it's Malvika Sateesan's boss harassing her over a bathing video, a police station scene, or Bittiri Satti's bithiri comedy, none of it looks real. Every scene in the movie appears to be a random sequence.
Siva Nageswara Rao is stuck in the past. His jokes are completely out of date. Better jokes can be found in YouTube shorts or Instagram Reels.
The film's story, screenplay, and direction all lack a contemporary feel. Unfortunately, the production and technical features are also quite basic. At a time when even YouTube short films have a more professional appearance, "Dochevaarevarura" has none. In fact, the short films featuring Gangavva are a lot better in terms of story, jokes, and production design than this movie.
Overall, "Dochevaarevarura" should have been released on YouTube rather than in theaters. It's a farcical drama with no redeeming qualities.
Bottom line: Totally Outdated