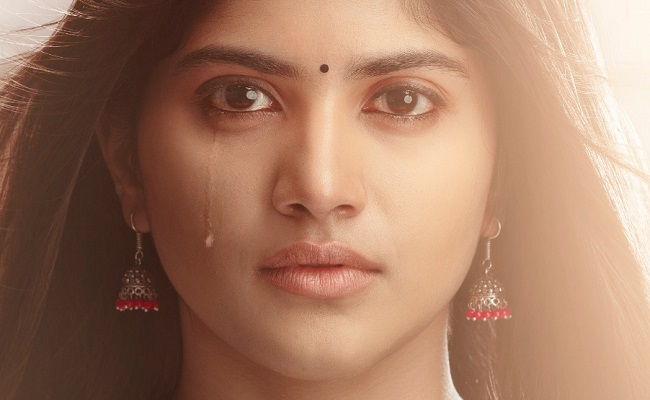 Movie: Dear Megha
Rating: 2/5
Banner: Vedaansh Creative Works
Cast: Megha Akash, Arun Adith, Arjun Somayujula, Pavitra, and others
Cinematography: Andrew
Music: Gowra Hari
Producers: Arjun Dasyan
Directed by: A Sushant Reddy
Release Date: Sep 03, 2021
Megha Akash's recent performance in 'Raja Raja Chora' won praise, and she has come up with another film. "Dear Megha" is her latest release.
Let's find out its merits and demerits.
Story:
Megha Swaroop (Megha Akash) likes her college mate Arjun (Arjun Somayajulu) but fails to express her feelings.
The introverted girl feels depressed when Arjun leaves for a foreign country. Three years later, they meet again in Mumbai, and this time Arjun expresses his love to her. They begin their love relationship. Due to an incident, Arjun disappears from her life again.
Like unexpected rain, Adi (Adith Arun) enters her life. Will Adi stay with her forever or disappear as Arjun did?
Artistes' Performances:
Megha Akash in the titular character is impressive. She looks beautiful in this film.
Pavitra Lokesh is another actor enthrals with her winning performance. She has an important character in the story. Arun Adith has added some verve. Newcomer Arjun is okay.
Technical Excellence:
Andrew's camera work is excellent. The visuals are beautifully captured. The music is decent. One song stands out. Dialogues are okay.
Highlights:
Megha Akash
Climax part
Drawback:
Drags On
Slow pace
Analysis
Besides 'KGF', one Kannada film that has made a lot of noise lately is "Dia". Released last year, "Dia" won accolades for its sensitive portrayal of love, an introvert girl's challenges. The story's tragic ending made all the more beautiful to the lovers of romance.
When such films get remade in other languages, more often than not, the magic goes off. Recreating the same feel is hard. "Dear Megha", the Telugu remake of "Dia", is the latest example.
Director Santhosh Reddy has faithfully followed the structure, spirit of the original, and also brought out decent performances from the lead actors. Still, it doesn't achieve what it sets out. Despite crisp runtime of just two hours, the film gives a long movie as it runs at a snail's pace.
The film begins at a slow pace and the drive goes down as it moves further.
For those who have not seen the original (available on Amazon Prime), "Dia" is all about moments. The tender moments, the simmering romance, the visuals, and the poetic touch cannot easily be recreated. So, despite the best efforts of the Telugu makers, "Dear Megha" turns dull. A skillful hand is needed for this remake.
The film gets energy with the arrival of Arun Adith, but it doesn't last long. Also, except for "Aamani Unte", the music is mostly soft and doesn't provide the big josh required.
All in all, "Dia" is a faithful remake of the Kannada movie but is far from engaging. The slow-paced drama has its moments, but they are not sufficient to involve the audience in it.
Bottom line: Weak Remake
Click Here for Latest Direct-to-OTT Releases (List Updates Daily)