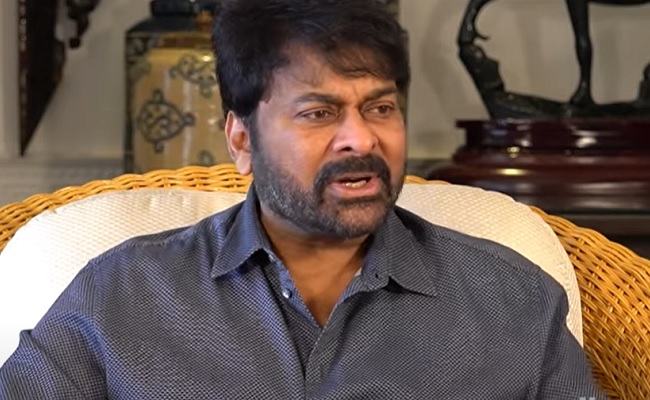 The elections to Andhra Pradesh state legislative assembly are still more than a year away but the election atmosphere in the state has already be gaining heat and dust.
Ruling YSR Congress party headed by chief minister Y S Jagan Mohan Reddy and the main opposition Telugu Desam Party led by N Chandrababu Naidu, in coordination with Jana Sena Party led by power star Pawan Kalyan, are going all out to win the battle royale.
Under these circumstances, people are always curious to know which side megastar Chiranjeevi is going to stand.
Having experimented with politics for nearly a decade and even risen to the position of Union minister, Chiranjeevi has a huge following not only in the film industry, but also among the common people.
After dropping out from active politics, Chiranjeevi has been maintaining good relations with almost all political parties and their leaders.
Even Prime Minister Narendra Modi invited him for his public meeting, while Jagan Mohan Reddy treats him as big brother and had invited him for lunch a couple of times.
At the same time, the megastar has declared quite a few times that he wants to see his younger brother Pawan Kalyan rise to a higher position in politics and said his blessings would always be there with his brother.
This led to confusion as to whom Chiranjeevi would support in the next elections.
"I will not support or oppose anybody. I will keep away from politics and elections and focus on my work. That's all," the megastar said in an interview to Greatandhra.com on Tuesday.
He said he was not Lord Krishna in Mahabharata, whose support Duryodhana and Arjuna had requested for.
"They came to Krishna when he was asleep and sat on either side of him. But I am always awake. So, he won't give any chance to anybody to seek his support. I will tell them watch my movies and enjoy," he said.
Asked what he would do if Pawan Kalyan requests him to support him, the megastar laughed it off, saying there was no need for his support to his younger brother.
"There is no chance of taking any sides. I might have guided my brother in the early days, but it is for him to follow his own path," he said.