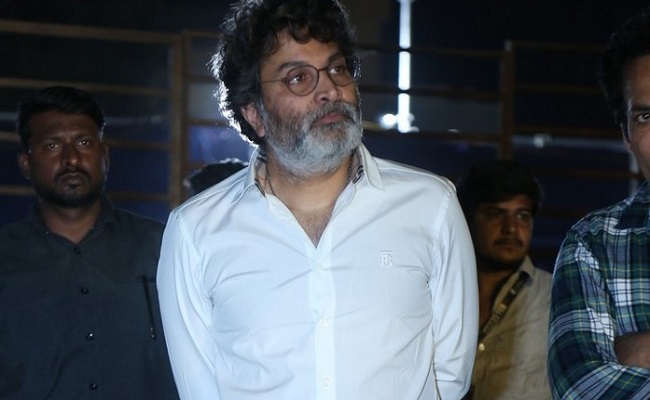 Trivikram's father-in-law happens to be the brother of Sirivennela Seetarama Sastry. Additionally, Trivikram's wife, Sai Saujanya, spent most of her childhood in Sirivennela Sitarama Shastri's family, and it was there that Trivikram was introduced.
The credit for this connection goes to Sirivennela himself. Whenever this family has faced difficulties, the YS Jagan government has consistently provided support in every possible way.
In the unfortunate event of Sirivennela falling ill, the Andhra government covered all the hospital expenses, amounting to lakhs of rupees. Even after his demise, a valuable plot in Vizag was given in his honor to his family.
Despite all these gestures, Trivikram never expressed his gratitude. Jagan's government has not received any recognition for its admirable treatment of Sirivennela's family.
On the other hand, Trivikram praised the Telangana government and expressed his admiration for KCR. There is nothing wrong with appreciating the remarkable progress made by KCR and his government in leading Telangana towards development. However, Trivikram holds the responsibility to publicly acknowledge the Andhra government.
It would be appropriate to acknowledge the government's treatment of his uncle and favorite poet, Sirivennela, by offering a small compliment or expressing appreciation for their generous and caring attitude.
Can't YCP crowds expect at least a small recognition of the Jagan government's benevolence towards the Sirivennela family?