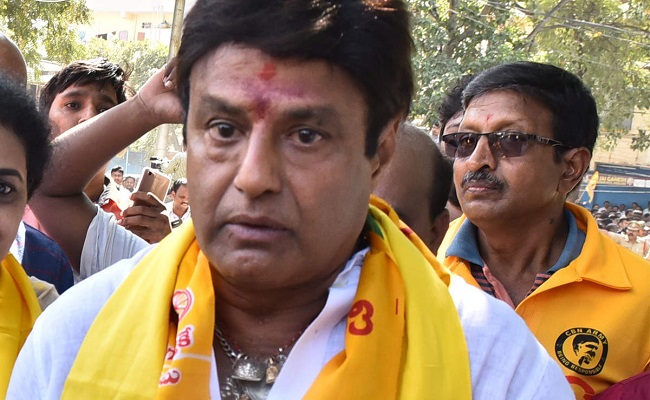 Nandamuri Balakrishna, the brother of Nara Bhuvanaeshwari Devi and the brother in law of Chandrababu Naidu is also an MLA from Telugu Desam Party.
He was never seen in any of the Assembly sessions in recent times. His viyyankudu cum brother in law Chandrababu Naidu has been doing a single handed fight against the ruling YCP. But Balakrishna is not at all giving him any support be it moral or vocal.
Chandrababu cried so badly today in a press meet stating that his wife was insulted by the ruling party leaders in the Assembly. But even now, Balakrishna is not coming out to speak. Nara Bhuvaneshwari is his own sister and why is he not bothered to express his anger on the YCP leaders in public?
At least Daggubati Purandeshwari, the BJP leader and NTR's daughter condemned the insult caused to her sister Bhuvaneshwari. Then why is Balayya, the firebrand, silent?
When Balayya himself is not opening his mouth, then why do some TDP party men shout the slogans, "meevente memuntaam", "jai jai Babu" at the Gannavaram airport when Babu arrived there this evening?
The silence of Balakrishna is keeping the image of TDP low. His punch dialogues and warnings are confined only to the films but not heard in the matter of family's pride.