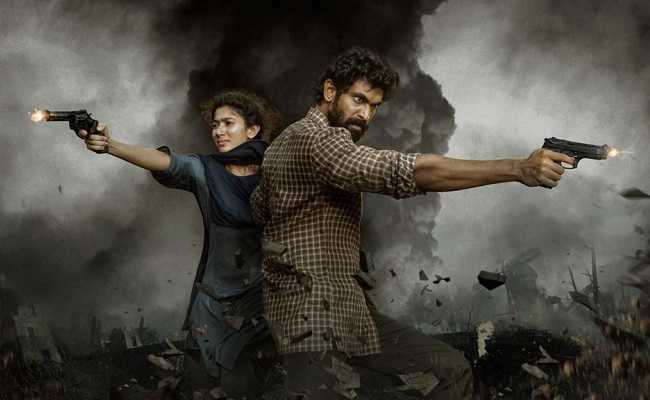 Virata Parvam starring Rana and Sai Pallavi is inspired by true events from the 1990s and is set against the backdrop of Naxalite Movement in Telangana region.
Going by the theatrical trailer of the movie that is out now, it revolves around the love story of Comrade Ravanna and his admirer Vennela.
Besides being the leader of a Naxal group, Ravanna is also a revolutionary writer who inspires many.
Vennela is one among them and she desires to meet him at least once. She is even ready to follow the revolutionary path, though she believes in peace.
The writer and director in Venu Udugula fight with each other to dominate, as it's the combination of thought-provoking writing and visual appealing taking.
The revolution is not just about some intense action, the pain behind it is shown heart-wrenchingly. It's an epic tale of romance and revolt.
We just see the characters Ravanna and Vennela in the trailer, all thanks to Rana and Sai Pallavi for simply living in their respective roles.
"Oka Yuddham Enno Pranalu Theesthundi, Kaane Ade Yuddham Naku Pranam Posindi… Nenu Vennela… Idi Naa Katha…" The trailer ends with this dialogue.
Dani Sanchez-Lopez and Divakar Mani's cinematography deserve special mention, while Suresh Bobbili enhanced the dynamism with his pulsating BGM.
Produced grandly by SLV Cinemas and Suresh Productions, Virata Parvam will hit the marque on June 17th.