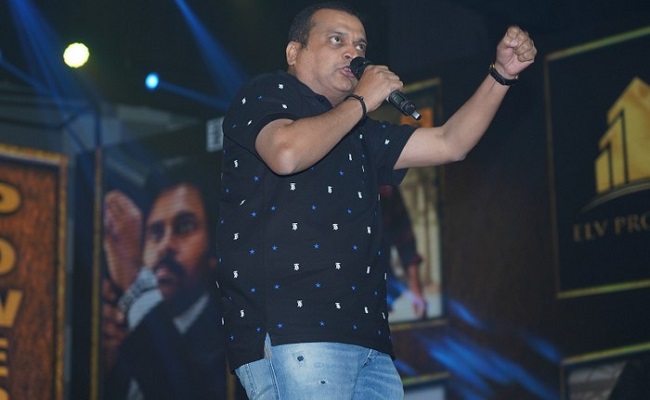 Bandla Ganesh is known to the public as an ardent devotee of Pawan Kalyan. His mass oratory skills mesmerize the fans of Pawan Kalyan.
His famous speech that starts with 'Eeshwara..' on the Vakeel Saab pre-release event shook the Telugu states when it became viral.
Now the fans are awaiting a similar performance from Bandla Ganesh but he didn't get any invitation from the makers allegedly due to his differences with Trivikram Srinivas related to a land.
In this context, a phone call was leaked and became viral. When inquired about the veracity of this audio, we discovered that it is not fake.
In the audio when a fan expressed his wish to see Bandla in the pre release event, he said, "I am also eager to come. I prepared some lines also. But Trivikram (gaadu) is stopping me as he feels I will dominate him. He planned something with YCP people it seems. You all should shout 'Bandlanna' during the event. I will hide somewhere in a corner and come on to the dais suddenly".
So, we have to wait and see if something like this happens at the event.
Well, Trivikram's alleged connection with YCP people and the reason for giving the biggest flop in the name of Agnathavasi to Pawan Kalyan is a longstanding conspiracy theory. Bandla Ganesh also seems to be believing in this firmly.