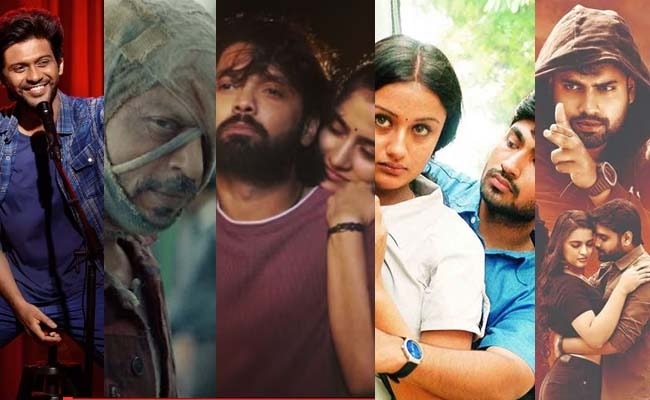 1. Miss Shetty Mr Polishetty: The movie didn't make a lot of money, but it was the top pick for people last week.
Naveen Polishetty and Anushka are the main actors, and the movie is about sperm donation. It's funny and smart, which young people really like. It did well in A centers.
Now, with big movies coming out this weekend, we have to see if this movie can keep going.
2. Jawan: It has become a major success among non-Telugu language films in AP and Telangana State.
The movie came out two weeks ago and is still doing very well in its third week. The Hindi version, in particular, has been a massive hit with viewers in cities and North India.
It's a hit all around, and the Telugu version is also doing quite well.
3. Sapta Sagaralu Daati: This Kannada-dubbed film has received decent reviews, but the collections at the box office are poor.
Rakshi Shetty created this critically acclaimed film, and its sequel, "Part B," is also announced to hit the screen in the month of October.
Overall, it is challenging for this film to sustain at the box office with a considerable collection in the second week, as the influx of new movies is in line.
4. 7G Brindavana Colony: This classic love story has returned to theaters once more. The practice of re-releasing older films has been ongoing for a while, and this movie is part of that trend.
The film managed to achieve strong box office results primarily in Hyderabad, thanks to promotional efforts by the movie's team. Its theatrical run has now concluded.
5. Ashtadigbandhanam: There are no takers for this film among the audience.
Although the title sounded catchy and unique, neither the promotional material nor the content in the trailer managed to grab the audience's attention and entice them to watch it in theaters.
Overall, the film faced a significant setback due to a lack of patronage from audience members of all age groups. The film's theatrical run has now concluded.