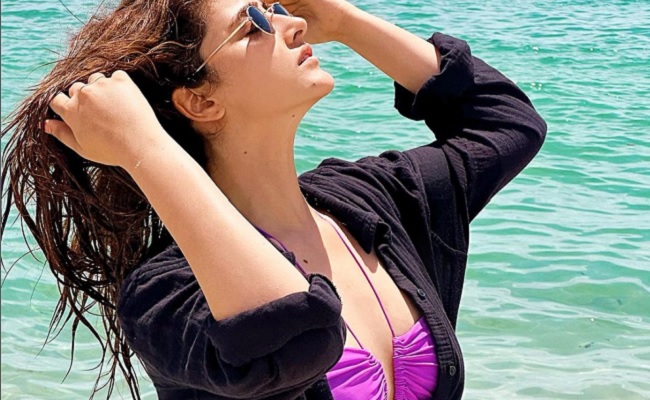 Nupur Sanon, the sister of Kriti Sanon, is set to make her Telugu debut in "Tiger Nageswara Rao," where she stars alongside Ravi Teja.
The film's production has already been completed, and it is scheduled for release on October 20.
Even while "Tiger Nageswara Rao" was in production, Nupur Sanon signed up for Manchu Vishnu's pan-Indian project, "Kannappa."
The film was recently launched, and Nupur attended the launch event. There have been rumors that Prabhas might make a cameo appearance as Lord Shiva in the film.
However, Vishnu has now announced that Nupur Sanon will no longer be part of the "Kannappa" project.
In a tweet, he stated, "Sad to announce that the lovely @NupurSanon had to step down from #Kannappa due to scheduling conflicts. We'll miss her, but the hunt for our new leading lady begins! Sending Nupur our best wishes on her other commitments. Hope to work with her in the near future."