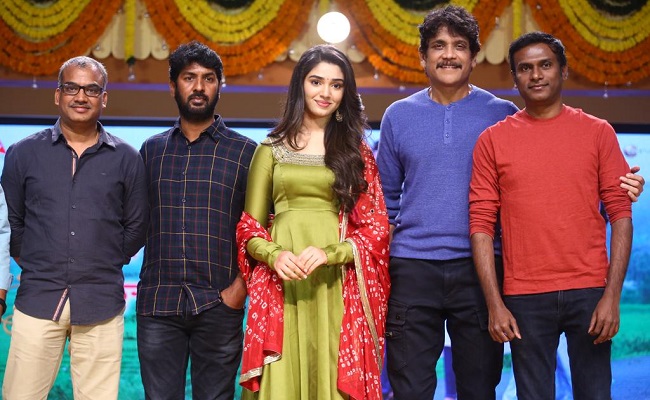 Nagarjuna announced officially that Bangarraju will be arriving for this Sankranthi on January 14th.
"I always wanted Bangarraju to release during Sankranthi. We even tried for the possibility of releasing the movie on 13th. But it's not possible due to pending works.
We didn't announce the release date earlier, as we had doubts whether we can complete all the works within the deadline with this stellar cast. The release date was confirmed only yesterday."
Nagarjuna says he feels sad for the postponement of RRR and Radhe Shyam. However, he clarified that Bangarraju would have released anyway for Sankranthi, even if RRR and Radhe Shyam arrive for the festival.
Sankranthi is one such season that at least 3 to 4 big movies release every year. By the time of Soggade Chinni Nayana, we had 4 other releases and all of them did well."
Nag has also stated that, Naga Chaitanya has played China Bangarraju in his own style.
About ticket pricing in AP, he affirmed, "I don't want to discuss politics on the cinema stage, but the current ticket prices are more enough for Bangarraju."
Director Kalyan Krishna stated that there's blessing of some supernatural power behind competing the movie within such short period.