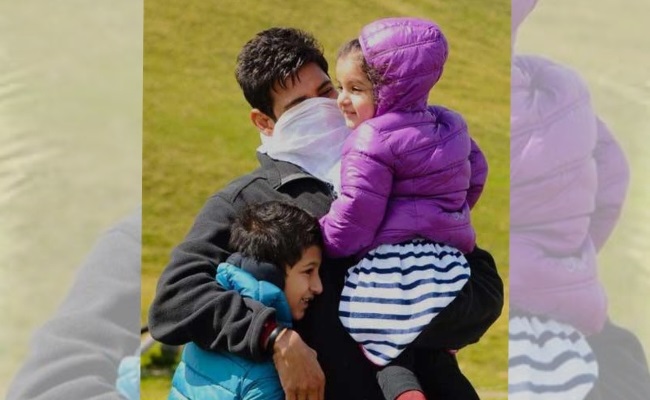 Namrata Shirodkar has posted a beautiful throwback picture of Superstar Mahesh Babu having a cool time with his two tiny tots. The picture taken during Mahesh's 1 Nenokkadine days is an absolute treat to watch.
Sharing the picture, Namrata revealed how she missed all such days (Family holidays) due to the COVID-19 pandemic.
"Rewind mode on… need all those days back and how !! #goawaycovid19.. it's about time," she posted. Fans are in awe of the adorable picture of the Superstar father with his son and daughter. It is currently going viral on social media.
Mahesh Babu is a family man and goes on holidays with his family whenever he gets a break. It is quite a while they went on a holiday due to the pandemic.
Probably, that will the first on their diary soon as the COVID-19 cases are coming down in the country.