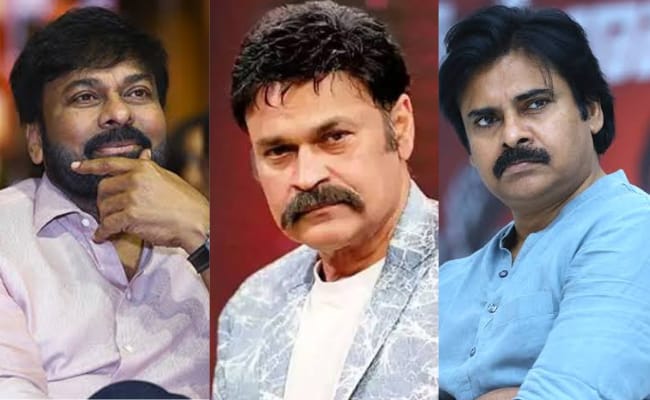 Chiranjeevi, Naga Babu and Pawan Kalyan are fondly known as mega brothers for their decades of legacy on Tollywood screen and some stint in politics. These three brothers have three dreams now. In fact they are big but logically they can be called day dreams which can never be fulfilled.
Let us start with the youngest brother Pawan Kalyan. His dream is to see his movie fans, Janasainiks and all the Kapu voters in general, unite together and join hands with Kammas to send him to the Assembly in the 2024 general elections. This is like a wild goose chase. It never happens in reality though possible in his wild imagination. In the first place, Kapus and Kammas never unite in this case. Fanatic Kapus hardly wish to see Chandrababu as CM and fanatic Kammas never vote for Pawan Kalyan.
Then comes Naga Babu's dream. His wish is to see all the mega fans united. In fact, that was the situation before but now the fans are divided among Allu Arjun, Chiranjeevi and Pawan Kalyan. Naga Babu assumes that the unification of all mega fans will give the greatest strength for Janasena. This is another hallucination in fact. Only the sane minds can understand that unification of all mega fans wouldn't really increase the vote bank.
Finally, the case with Chiranjeevi is idealistic. His dream is to be controversy free and always stay as an 'Andarivadu'. Sir! Your dream as a human being is correct. But as a megastar you cannot avoid your haters from hating you for no reason or getting attributed with some reason to hate. .
The bottom-line is that neither of the three mega brothers' dreams can be fulfilled forever.