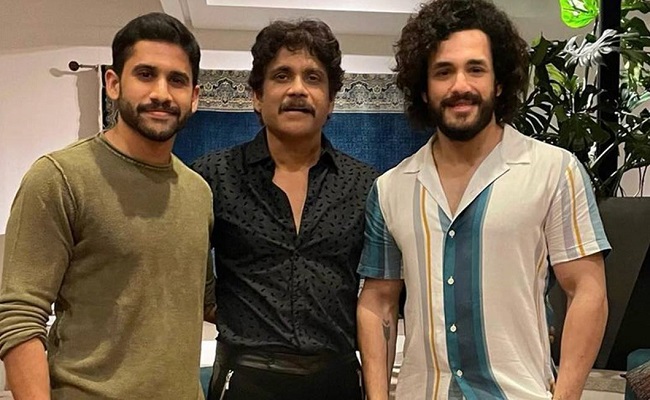 The three heroes from the Akkineni family are currently recovering from recent film disappointments and are embarking on new projects.
Firstly, Nagarjuna is gearing up for the launch of his new film in the second week of June. Writer Bejawada Prasanna will make his directorial debut with this film, which will be produced by Chitturi Srinu, known for producing the film Custody. The movie draws inspiration from a Malayalam film. The puja ceremony for the movie is scheduled for the second week of June, with shooting commencing in the first week of July.
Moving on to Nag Chaitanya, the primary focus is on selecting captivating stories. He is currently in the process of reviewing potential narratives, and once the ideal story and director are finalized, the movie will be announced soon. Chaitu is open to collaborating with any talented director. In fact, a director has already prepared a story for Chaitu's second film, where the lead character is portrayed as a person who has faced failures. If everything falls into place, the official announcement will be made.
Meanwhile, Akkineni Akhil will be featured in a film produced by U.V. Productions. Currently, the UV banner is occupied with the release of their movies "Adipurush" and "Miss Shetty..Mr. Shetty." While overseeing the release of these films, they are also actively involved in the pre-production work for Akhil's upcoming project. This new film is expected to have a substantial production budget, and Akhil is excited about collaborating with a fresh and talented director.