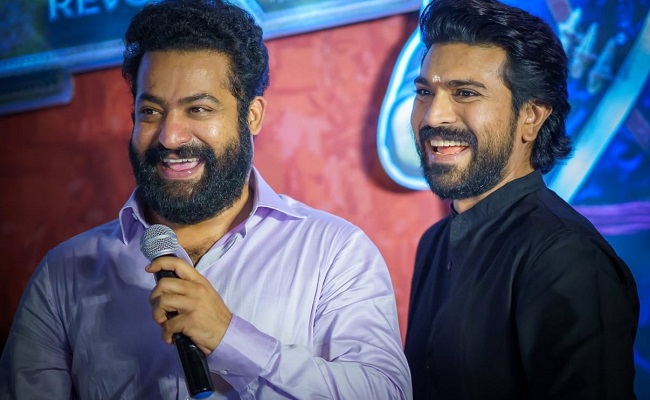 There has been a lot of controversy surrounding the allocation of the Global Star title. Fans of NTR and Ram Charan competed with each other, and the outcome was debated online.
Eventually, Ram Charan was awarded the title, and numerous posters were released with the prefix "Global Star" before his name.
Today marks Ram Charan's birthday, and he will henceforth be referred to as the Global Star.
After the film RRR made a splash during its Oscar promotions, renowned global directors such as Steven Spielberg and James Cameron announced that they had watched the film.
As a result, both actors were driven to obtain a unique and unprecedented title in the Indian film industry. The Global Star title is undoubtedly a unique distinction.
However, NTR's fans need not be worried. If not the Global Star, he could be associated with something even greater - the 'Universal Star.'