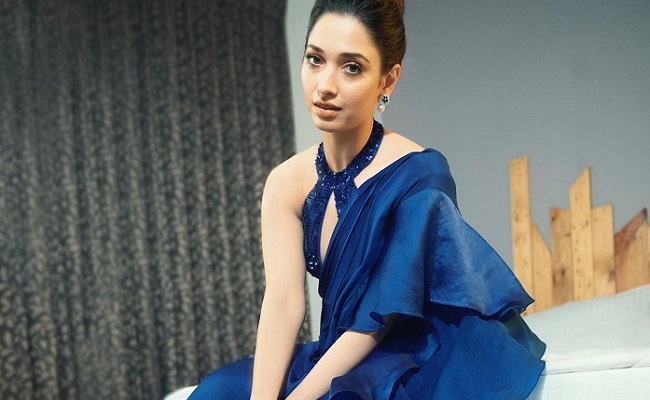 Tamannaah's TV cooking show and NTR's quiz show EMK are struggling to garner ratings.
Gemini TV began these shows with much fanfare, but they have not helped the channel increasing its position.
While NTR is continuing "Evaru Meelo Koteeswarulu" without break, Tamannaah steps out.
As per the agreement, she has given 18 days for the cooking show "Master Chef", but the showrunners could not complete the first season in the stipulated time.
Tamannaah has demanded more money for further dates, but Gemini TV reportedly felt she is not bringing any value for the money.
So, she has backed out of it. She will not be hosting the show. Jabaradasth TV anchor Anasuya will host the remaining episodes.
Tamannah has agreed to host the final episode, though.