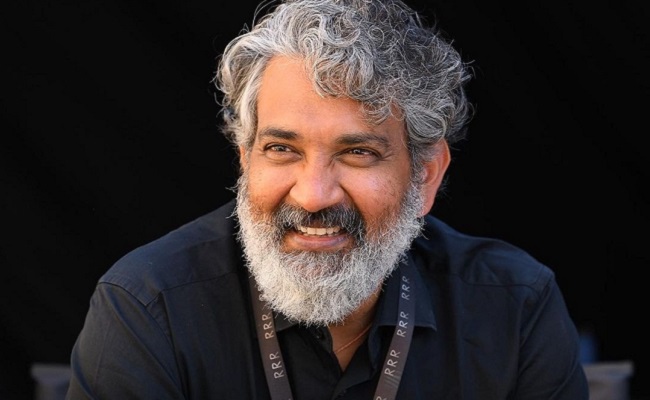 SS Rajamouli is not only the master craftsman of films but also a dictionary of marketing. He is the director who has been showing the unexplored roads to fame.
In the 110 years of Indian Cinema, even Bollywood couldn't discover the route to Oscar. Majority of them believed that good content can fetch an award once applied. If they fail to get one, they just used to lament for a day and continue with their work. Even Aamir Khan tried his best with 'Lagaan' but he had no route map to the Oscar in hand.
Right now SS Rajamouli who made Telugu Cinema a pan India phenomenon with Baahubali is now discovering several routes that lead to an Academy Award. Whether he wins one for RRR or not is a secondary thing, but the way he is showing his perseverance is something to look up to.
He is showing to all the Indians that rather than the content, it is all about spending at right places that matters along with projecting one's work with confidence and glitter in eyes. It is really a wonder to see film reviews, for 11 months old RRR, from the last few days in popular American portals. It can be understood how much he might have spent in pulling the attention of the critics who live in a bunch under an umbrella of something like a Critics Association. After publishing the reviews, the association also gave him the Critics Award for RRR. That's an amazing deal indeed.
Getting a story published on the front page of LA Times also doesn't come for free for an Indian film director who comes up with a film that was made 11 months ago. It is very expensive indeed.
The Indian government didn't send RRR as an official nomination to Oscars. But Rajamouli is fighting all alone with his invincible vigor, shelling out huge money from his pockets. He is showing to Indian filmmakers that everything is possible in the West, including the opening of several doors for Oscar Nominations, by spending money. That's really an inspiring guiding force.
Already 'Pushpa' has got inspired by this international mission and landed in Russia. It is needless to say that the team would try for Oscars with Pushpa-2 sailing in the route shown by Rajamouli.
In case, Rajamouli wins an Oscar award, then he can be regarded as the Columbus of the Indian film industry for discovering the route to Oscars.