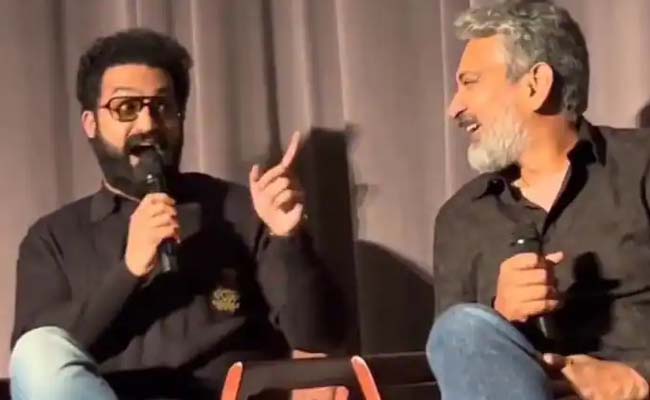 NTR is currently experiencing a high point in his career due to the success of the film RRR, which has gained international recognition.
The entire film crew and NTR are thrilled that the movie has been nominated for prestigious awards such as the Golden Globe and the Oscar.
NTR, Ram Charan, and Rajamouli are currently touring America and interacting with the media, sharing the art of filmmaking with the Western media.
However, NTR's English speaking skills have come under criticism on social media.
NTR attempted to speak with an American accent during his interactions with US media, but some have called it artificial and unnecessary.
While some fans appreciate NTR's effort to speak English, others feel that it is more natural for him to speak in Indian English.
NTR is fluent in multiple languages, including Telugu, Hindi, and English, and is known for his clear and eloquent speaking style.
Many were impressed with the way he spoke Hindi during the RRR promotional campaign.
Some have expressed concern that by trying to adopt an American accent, NTR may be opening himself up to unnecessary criticism and ridicule.