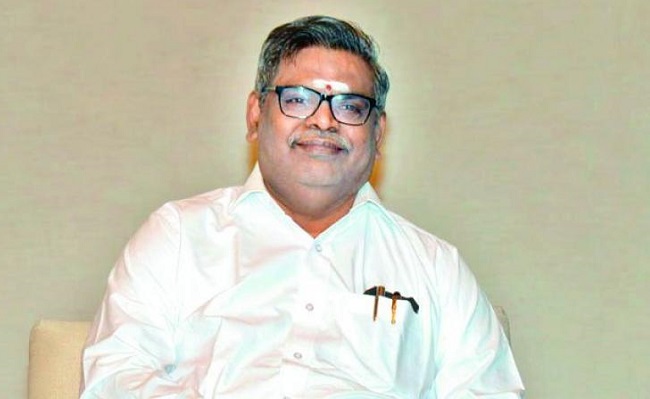 Popular Telugu film lyricist Sirivennela Seetharama Sastry passed away in Hyderabad on Tuesday evening, after suffering from lung cancer and other complications.
According to a bulletin from Krishna Institute of Medical Sciences, Sirivennela breathed his last at 4.07 pm, after being on ventilation for over a week. He was admitted to KIMS, Secunderabad on November 24 with pneumonia.
He was put on ECMO to support his lungs in ICU and was under close observation but despite the best efforts, he could not survive, the bulletin said.
Sirivennela, whose original name is Chembolu Seetharama Sastry, was born on May 20, 1955, shot into fame with his outstanding lyrics for the film "Sirivennela" directed by legendary director K Vishwanath.
He penned over 3,000 songs and all of them have high lyrical values. He won as many as 11 state Nandi awards and four Filmfare awards for his songs. In 2019, he was awarded the Padma Shri for his contributions towards the field of arts and aesthetics.
Known for using the common man's language in most of his lyrics, like "Botany paathamundi, Matinee Aata Vundi", Sirivennala also displayed his command over the Telugu language with powerful words in many other lyrics such as "Andela Ravalidi Padamuladaa," and "Saraswara Sura Jharee Gamanamou Samaveda Saaramidi."
Through his lyrics, he has time and again conveyed the essence of life by giving simple yet powerful examples and motivated people into living a happy and meaningful life.
He has a lot of versatility in his lyrics as he catered to all kinds of genres like duets, solos, romantic, devotional, thought provoking and soft humour.
Greatandhra.com expresses its deep condolences to the bereaved family.