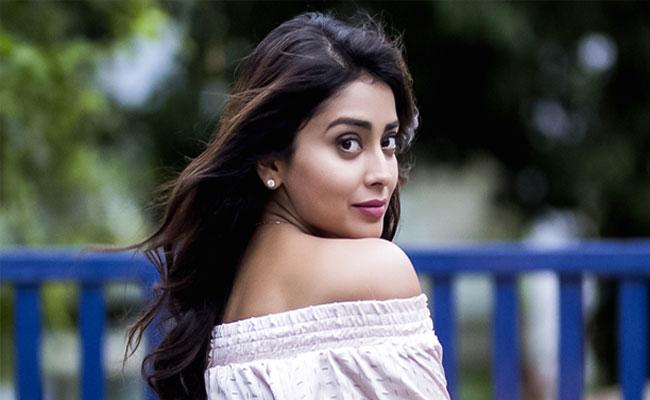 Shriya is back in Hyderabad. The 'Chatrapathi' actress is in the city to promote her upcoming release, Gamanam.
The anthology film which also features Shiva Kandukuri and Priyanka Jawalkar releases this Friday.
Shriya looks radiant and fit. She opened up about getting back into the right shape after giving birth to a baby early this year. She and her husband Andrei welcomed their first child in February 2021.
Speaking about it, she said, "It is common for women to gain a lot of weight after they have given birth. To shed that postpartum weight, I took up the Kathak dance. I also practiced yoga. I have been following yoga for many years. Dance is my passion. I got back in shape in no time as I followed these two methods."
Shriya will next be seen in Rajamouli's "RRR", which releases on Jan 7, 2022. She played alongside Ajay Devgn in the film. She is game for more offers in Tollywood.