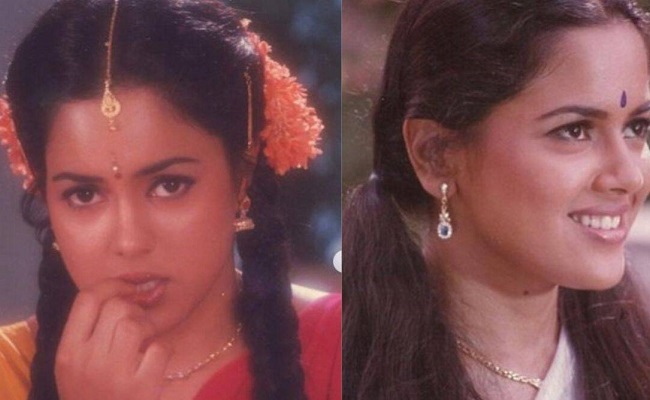 Actor Sameera Reddy reminisced about her first audition in 1998 for a movie with Mahesh Babu.
Sameera revealed that she could not shoot and cried her way back home after which she decided to take a break from films for two years.
Sameera shared multiple pictures on Instagram in a traditional outfit and wrote in the caption, "My first audition 1998🌟It was for a movie with @urstrulymahesh . I was mad scared. I couldn't perform and cried my way back home. I decided to take up a desk job which I did for 2 yrs with a watch company @omega .. Till I again mustered up the courage and did my first music video Aahista Kijiye Baatien with @pankajkudhas."
Fans praised her and expressed their love for the music video.
Sameera Reddy made her silver screen debut with Maine Dil Tujhko Diya opposite Sohail Khan in 2002.