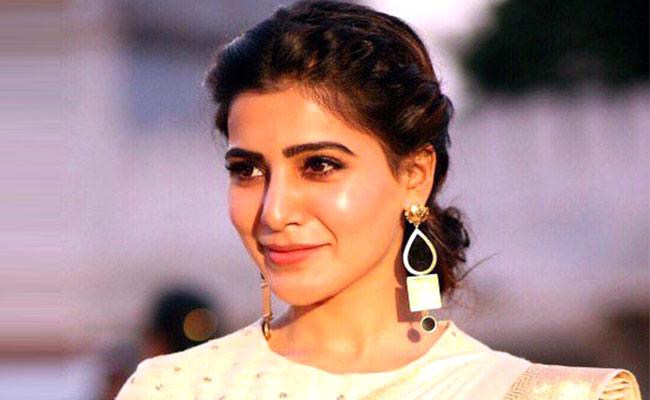 Samantha has signed two films after announcing separation from her husband Naga Chaitanya.
The two small-budgeted films will start rolling shortly. But she is not satisfied with them. Samantha has bigger plans.
Samantha is reportedly calling up top filmmakers and star heroes to give her main lead in their movies.
She wants to be part of big-ticket films as early as possible. Not even a mid-range hero has offered her a film yet.
Samantha wants to prove to Naga Chaitanya that she can still grab big offers. As of now, Naga Chaitanya's career is zooming ahead.
She used to enjoy a higher star status than her husband, but tables have turned now.
Naga Chaitanya has delivered a hit with Sekhar Kammula's 'Love Story' and he will be seen in three more projects.