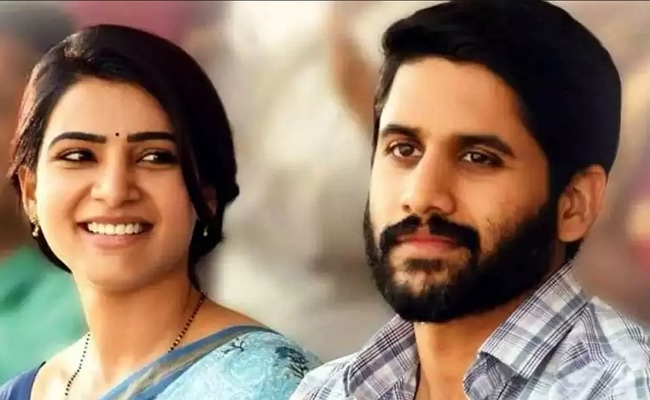 Samantha and Naga Chaitanya have separated. The legal process for their divorce is underway.
Many thought that both Naga Chaitanya and Samantha would remove their combined pictures from their respective social media platforms immediately. But they refrained from doing so until now.
Unlike Naga Chaitanya, Samantha is quite active on Instagram. She still has kept pictures of Naga Chaitanya and their family functions on her feed.
However, she has begun deleting many of their intimate pictures. She also deleted their pictures of various vacations.
Except for a couple of Naga Chaitanya's pictures, her timeline is slowly turning out to be about herself and her career.
It appears that she is in the process of deleting all the digital imprints of her life with Naga Chaitanya.
Photos like Naga Chaitanya blessing Samantha have been removed. Some say she had already deleted dozens of her old pictures.
Samantha and Naga Chaitanya had announced their separation on October 2nd.