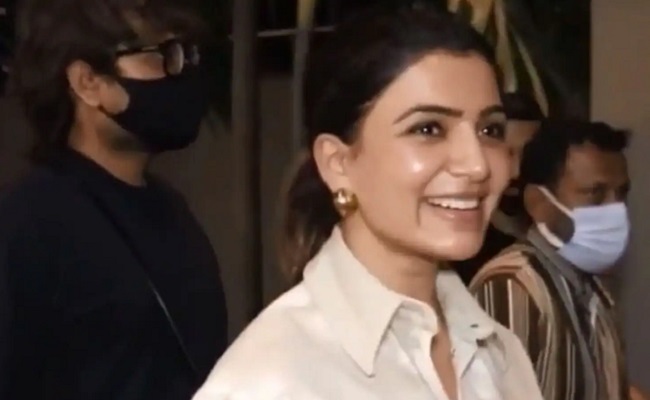 Samantha recovered completely from her Myositis disease. She left her house nearly four months later.
She was spotted in Mumbai on Friday. It is her first trip since returning from the United States in October.
Samantha exuded radiance and vigour at the airport.
She has avoided all outside contact for the past three months and has remained at home. It was more like a home quarantine.
Samantha is now preparing to begin her work. She will take part in the filming of Shiva Nirvana's "Kushi" and the Hindi web series "Citadel".
While the team of "Kushi" has been waiting for months for their arrival, the team of "Citadel" will begin regular shooting later this month.
Samantha completed a couple of "Kushi" schedules.