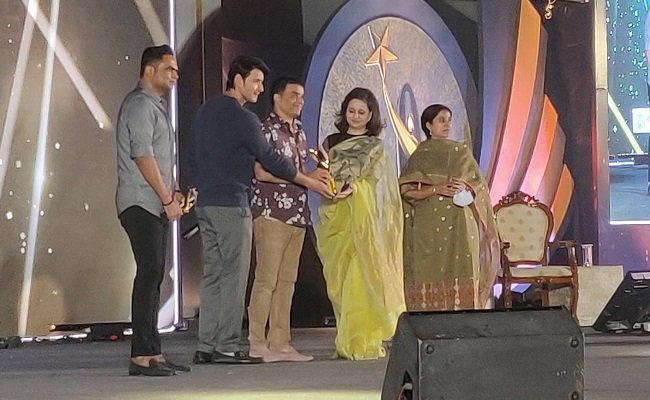 Sakshi Media Group's Excellence Awards for 2019 and 2020 were given away tonight.
The awards were given for both the years at a time since the event did not happen last year due to Corona.
Sakshi's Managing Director, YS Bharathi Reddy has attended on the behalf of the media group. Superstar Mahesh Babu has been adjudged the Best Actor for the year 2019.
Mahesh Babu has walked away with the award for his excellent performance in Maharshi. The Superstar has attended the event and received the award.
Maharshi is also adjudged the Best film of 2019. Film's Producer Dil Raju received the award and the movie director Vamshi Paidipalli is declared as the Best Director for that year.