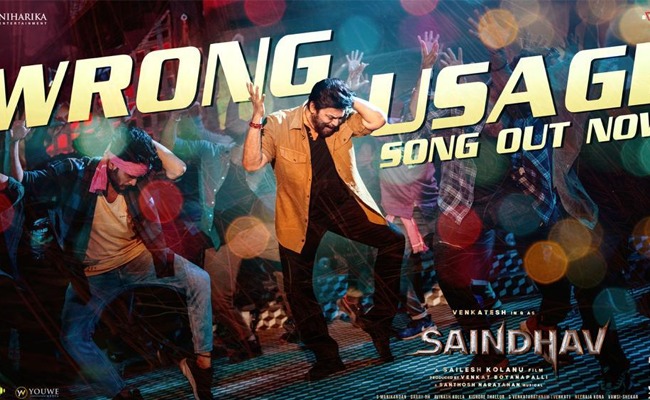 The musical journey of Venkatesh's latest flick Saindhav begins with the team unleashing the first single Wrong Usage.
The song scored by Santosh Narayanan is a rocking number that calls for an energetic vibe. This is about the alcohol's effect on the body and mind.
Chandrabose explained the right and wrong usage of alcohol with his quirky lyrics, while Nakash Aziz pumped in liveliness with his energetic singing.
Venkatesh looked lively and there was a full of vigour in his dances. This song will surely please the masses, particularly when they watch it in theatres.
The film directed by Sailesh Kolanu and produced by Venkat Boyanapalli is a unique thriller that created great excitement with its teaser.
The film Saindhav will have a Pan India release on January 13th for Sankranthi.