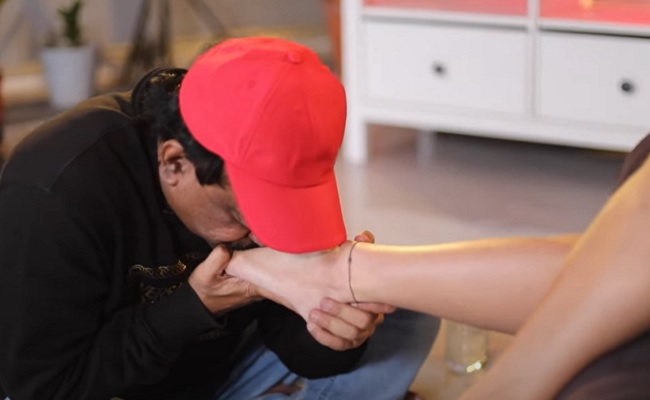 What other people think of Ram Gopal Varma is irrelevant to him. He follows his whims and fancies. Even more so, he engages in activities that most people would rather keep private to their bedrooms.
Shrimping, which is another name for sucking one's toes, is a type of oral sex. Actress Ashu Reddy was the recipient of his actions.
There has been a massive online sensation caused by that video.
"Dangerous RGV with Double Dangerous Ashu" was the title of an interview between Ram Gopal Varma and Ashu Reddy.
When the interview was over, he asked if he could touch her feet, and she obliged. He kissed her feet and then admitted he's not completely satisfied with this action. Thus, he proceeded to lick her toes. He saluted god for creating such a beautiful woman like Ashu Reddy.