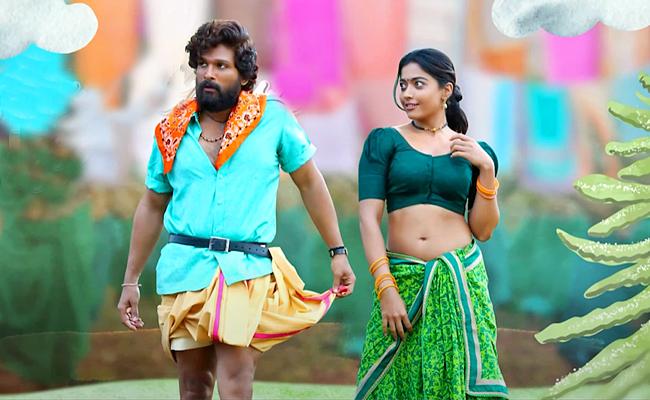 Sources say that some repairs are being done to Pushpa after the public talk and the suggestions from some critics.
Inside sources say that the scene where Allu Arjun puts his hand on the shoulder of Rashmika in a van is being scissored.
The reason is that the conversation between them at that time and the way Rashmika forces to remove the hand makes the things clear that Allu Arjun didn't put the hand only on her shoulder but landed somewhere which was camouflaged by the camera suggestion.
There are several comments that this kind of scene is not expected in Sukumar's film. So the scene is getting trimmed now.
Similarly there are comments that the climax has got dragged. There is some disappointment on RR as well. So, even that is being tackled wherever is possible.
The new version is going to hit the screens from Sunday itself as per sources. Pushpa received mixed talk on a whole. So, as a precaution, these small repairs are being done.