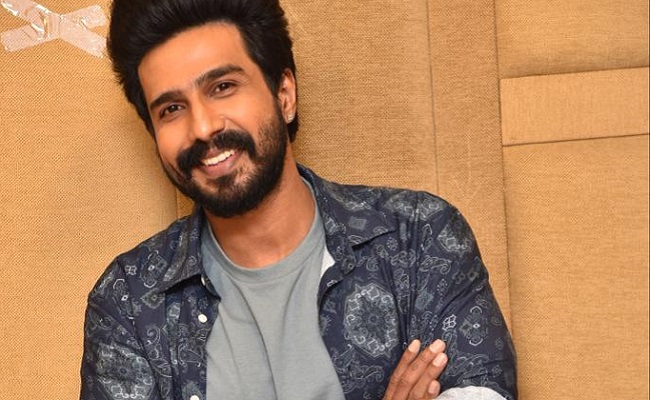 Kollywood hero Vishnu Vishal dark action thriller FIR directed by Manu Anand will be hitting the screens on February 11th.
Ravi Teja is presenting the movie, while Abhishek Pictures is releasing the Telugu version.
Vishnu Vishal revealed how Ravi Teja joined the film as a presenter.
"My wife wanted me to do the Telugu remake of Ratsasan. But I was not the producer for the film.
However, she was firm about releasing FIR in Telugu, as I'm the producer for the movie. My wife's friend works at Ravi Teja, thus we discussed about the Telugu version. Ravi Teja appreciated me for my script selection. I told him that I wanted to become a mass hero like him.
Ravi Teja watched the movie and predicted it to become a hit. He also suggested few alterations."
Vishnu Vishal says director Manu Anand initially approached him with some other script, though the actor asked his director whether he has any other story.
"Manu told me that he had a storyline and I liked it immediately. A friend of mine was supposed to produce the movie. However, I became producer for some reasons."
The actor informs few real incidents are chosen as examples in the movie.
"Manu did intense research on the script. The film didn't mean to denigrate any religion."
Vishnu Vishal affirms he feels honor to work with Gautam Vasudev Menon who played an important role in the movie.