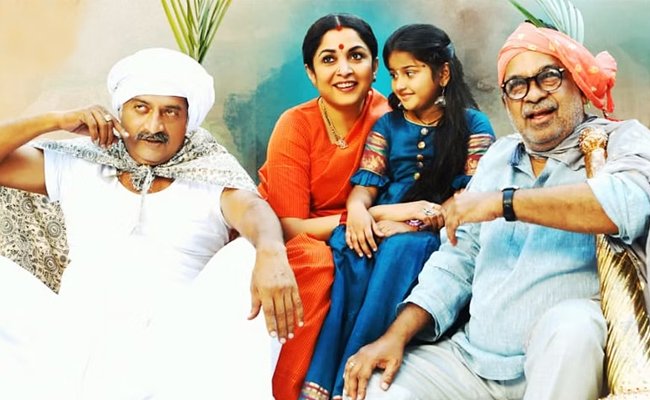 The responsibility of a film director is to create a movie that aligns with the audience's taste and demand. If he respects this, he will remain relevant. Otherwise, he will perish.
In this season, two films have been released - Rangamarthanda and Balagam. Both are serious films with heavy content.
Krishnavamshi, the talented senior director, directed Rangamarthanda. The film stars popular actors such as Prakash Raj, Brahmanandam, and Ramya Krishna.
Balagam was made with new and inexperienced faces.
However, Balagam proved to be a blockbuster hit while Rangamarthanda flopped completely.
The theatrical rights of Rangamarthanda were sold for Rs. 3 crore, and not even half of it has been recovered.
There are no impressive collections anywhere except at RTC crossroads, and doubts surround whether these collections are genuine, as this phenomenon is not seen elsewhere.
On the other hand, Balagam is generating profits and running for weeks through word-of-mouth publicity. The reason for this success is that the film has a higher engagement quotient.
The audience found the story gripping, unlike Rangamarthanda, which felt forced and clichéd.
So the bottom line is that one can make any film in any genre but the narrative should be gripping to the new age audience.