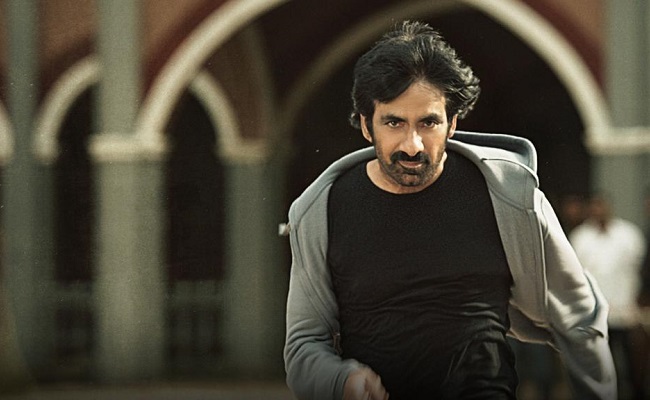 Ravi Teja has given chance to debutant Sarath Mandava, as he liked the script and the film Ramarao On Duty is gearing up for release.
The team as of now unveiled only few posters and they kickstarted the promotions by releasing teaser, on Maha Shivaratri eve.
The teaser doesn't disclose about the film's story, though it focuses on Ravi Teja's intense character in the movie as a Deputy Collector.
He seems to be very strict, highly talented who can do tasks effortlessly with both the hands. There seems to be naxal backdrop to the story.
The teaser has two powerful dialogues uttered by Ravi Teja. "Criminals will be punished, no matter what, even though there is no evidence," and this sums up his character in the movie.
The promo is actually full of action blocks and Ravi Teja appears mostly vicious.
Heroines Divyansha Kaushik and Rajisha Vijayan and Venu Thottempudi who played an important role also appeared in the teaser.
However, it's Ravi Teja's one man show, as he has come up with an exceptional performance.
Sudhakar Cherukuri produced the movie under SLV Cinemas and visuals look grand all through.
On the whole, the teaser looks promising and assures Ravi Teja's mass rampage in cinemas.
The film's release date will be announced soon.