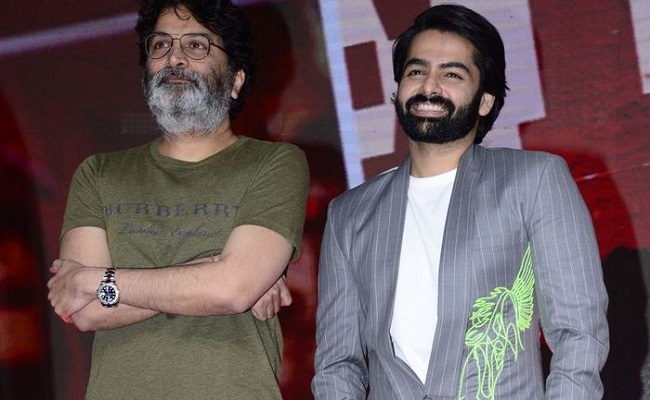 There is no doubt about Trivikram and Ram had planned to team up. They held discussions. But Trivikram could not take it further as NTR had confirmed his dates to Trivikram from March 2021.
But Trivikram obliged Ram's request to grace the pre-release event of 'Red', which was held today.
Meanwhile, Ram is also speaking about Trivikram's movie in his promotional interviews. The 'Red' star confirmed that Trivikram and he would work shortly.
"Rumors that he pens the script to one of my films is not true. He will direct me. That is for sure," he said.
However, Trivikram has multiple commitments. He will take up NTR's film this year, and he may direct Ram Charan next year. Allu Arjun is also pressurizing Trivikram to confirm another film.
So, Ram may have to wait for another three or four years to team up with the word of the magician.