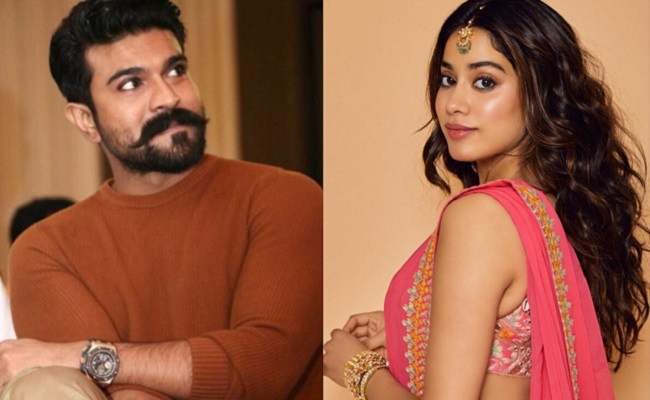 Fans of Ram Charan aren't happy with the speculation that Janhvi Kapoor will play the female lead in his next film, which will be directed by Buchi Babu.
One of the most stunning actresses today is Janhvi Kapoor. She's amassed a huge following on Instagram.
Her acting skills, however, are not well regarded by Ram Charan's fans. So, they're taking to social media to express their disapproval of Janhvi Kapoor.
A film in the combination of Ram Charan and Buchi Babu has been announced recently. The shooting of the film, which is being billed as a sports drama, will begin in 2023.
Actresses from Bollywood are in demand for Pan-India projects. Kiara Advani is Ram Charan's leading lady in the film directed by Shankar.
The Buchi Babu crew is thinking about bringing in a popular actress from the Bollywood industry. So, Janhvi Kapoor's name began to circulate.