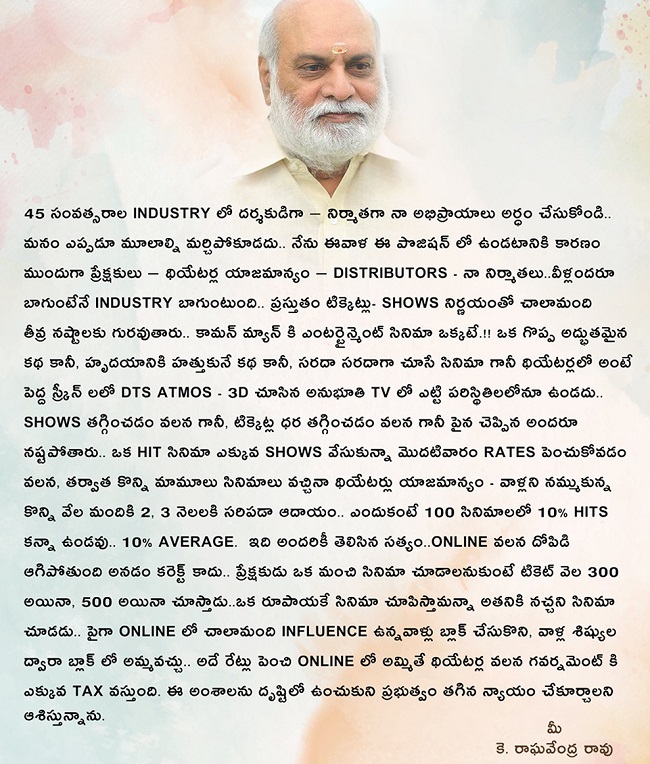 Veteran director K Raghavendra Rao opened up on the issue of ticket rates in Andhra Pradesh.
He openly expressed his displeasure on the government's stand on the reduction of ticket admission rates in the cinema halls.
In a carefully worded letter, he appealed to Andhra Pradesh Chief Minister YS Jagan Mohan Reddy to think of the families dependent on the cinema industry.
He mentioned that the film industry witnesses a 20% success ratio only. The theaters and distributors survive on that 20% of hits, he stated.
Raghavendra Rao said the online ticketing system is not a panacea in controlling the seepage of revenue.
He further suggested that the government should officially increase ticket rates in the first week and get more revenue from the taxes.
He urged the CM to rethink his decision about ticket rates and do justice to the industry.