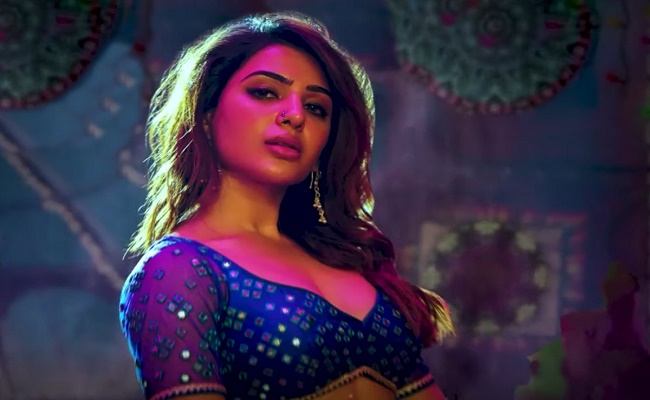 "Pushpa" is released and a mixed response is spread across everywhere. While many are talking about Allu Arjun and Sukumar, there are a few who are expressing their views about Samantha's song as well.
Samantha fans expected something interesting and starry moves in tune with her image for the song 'Oo antava mama' in Pushpa.
But finally it ended up with negative marks for her. Though the neutral people either enjoyed it or not, the fans of Samantha lamented that she is not supposed to do this kind of song.
"I am a Samantha fan. I am upset to see her in this song. Her exposing in skimpy dress is very bad. She wouldn't have agreed to do this", said a viewer, in a public talk video at the theater in Hyderabad.
"Samantha's song is ok. Once in a while is ok for her. But she shouldn't limit herself doing this kind of stuff. As a fan I didn't expect this from her", said another viewer from Chennai.
On the other hand there seems to be another set of fans that look at her differently.
"I expected a lot from that song. Literally I came to watch the film only for her. But she made us utterly disappointed with her dance. There are no moves to shout for and to sound whistles inside the theater. Her impact is almost zero", said a fan from a Hyderabad theater.