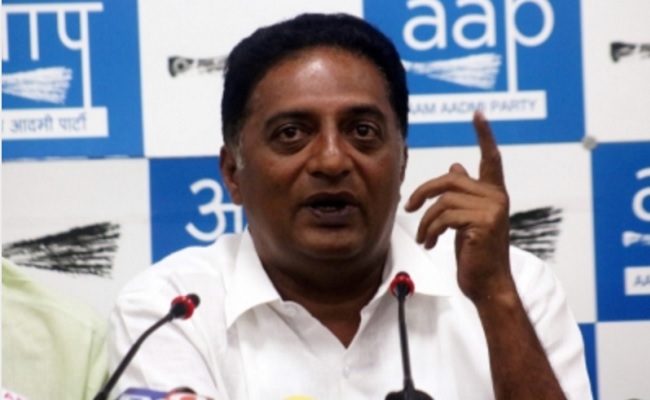 The MAA (Movie Artists Association) elections should take place next month. But the statements of incumbent president VK Naresh are casting doubts whether the elections take place or not.
Rumor has it that Naresh wants to postpone the polling process citing the COVID-19 situation.
The cryptic tweet posted by Prakash Raj is a reflection of this current situation.
On Wednesday, Prakash Raj took to Twitter to post, "Tegedaaka Lagakandi."
He made a sly remark against Naresh and his batch. He warned them not to drag the issue further.
Prakash Raj and his panel have been putting pressure on Naresh to issue the notification for the polls.
But Naresh is dodging on it. Naresh is lending support to Manchu Vishnu, who has announced his intention to run for the post of president for MAA.
Prakash Raj's team believes Naresh is trying to undue favor to Vishnu by dragging the issue.