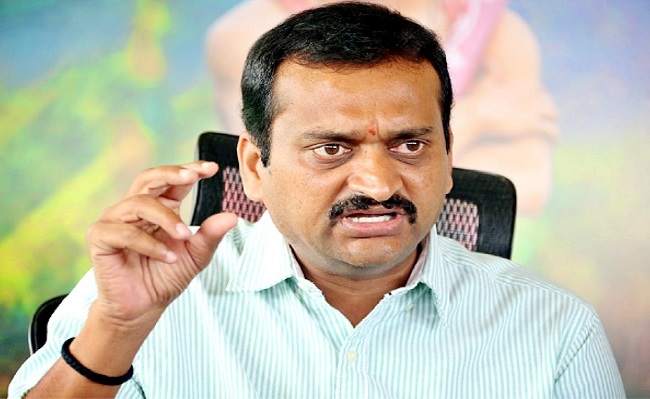 Bandla Ganesh's actions are unpredictable. Actor Prakash Raj has come to understand Bandla Ganesh's style of functioning.
The actor stopped supporting Prakash Raj's panel, which was announced on Saturday with much fanfare.
Prakash Raj and his panel are contesting the upcoming Movie Artist Association (MAA) elections.
Prakash Raj listed out the 18 executive members, general secretaries, treasurers on his panel.
Bandla Ganesh has been lending full support to Prakash Raj. But now, Bandla announced that he would contest the polls against Jeevitha Rajasekhar.
Jeevitha Rajasekhar is contesting the polls for the post of General Secretary on behalf of Prakash Raj's panel.
Bandla says he was shocked to see Jeevitha's name on the panel. He mentions that he will not turn on his words. Since Jeevitha made caustic comments against Megastar Chiranjeevi's family, he decided not to support Prakash Raj's panel at all.
"I will contest as the general secretary. I am pretty sure I will emerge victoriously. I go by what my heart says," he tweeted.
He also promises that he would build 100 two-bedroom houses for poor artists if he wins.
Bandla's sudden decision is a big jolt to Prakash Raj and his team.
Band's name was also missing from yesterday's Prakash Raj panel. It is not clear whether Bandla took his decision on his own or is someone behind him? MAA polls are turning out to be interesting.