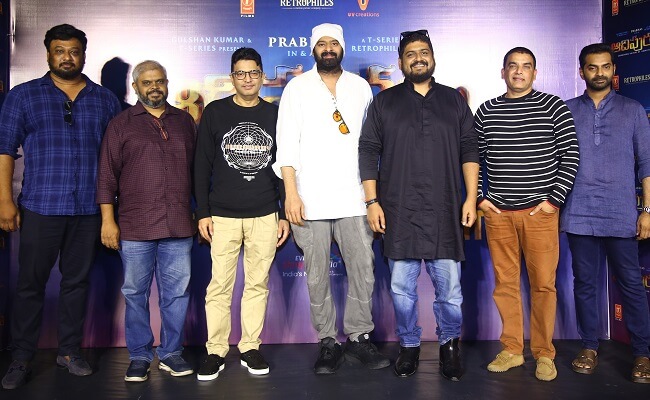 The 3D teaser of Prabhas's Adipurush has wowed the Telugu media and left them speechless in theatres today. The 3D version is said to be a stupendously superior one.
While the teaser is already shattering records on YouTube, the special 3D premiere blew the Telugu media in AMB special screening.
Speaking on the occasion, Prabhas said he was super excited like a Kid while watching the Adipurush Teaser first time in 3D. Super confident about the film, we're coming up with a phenomenal promotional plan in the coming days.
"Movie team has already got immense applause in the Mumbai 3D premiere show and now its Telugu people's turn to experience the magic. About 60-70 theatres across AP & TS will have the screening between 5 PM to 7 PM tomorrow," a crew member said.
Well, Prabhas' statement gives an opinion that it is only for kids and the most expensive children's film ever made on Indian screen.
Bhushan Kumar, Prasad Sutar, and Rajesh Nair of Retrophiles, UV creations Pramod and Vamsi backed this film which is ready to release on 12th January 2023.