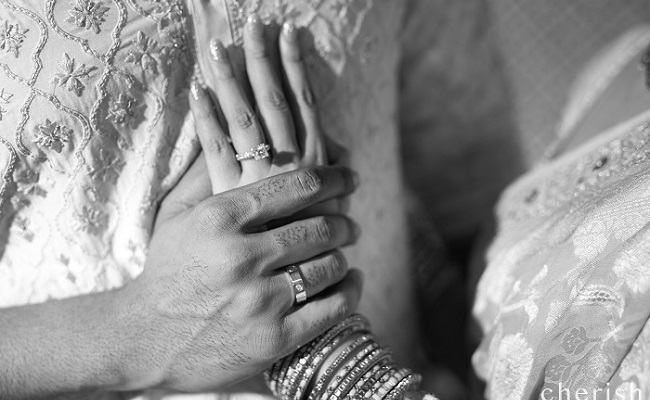 Tollywood stars Varun Tej Konidela and Lavanya Tripathi are making it official in the presence of family and loved ones on Friday evening.
One of the notable attendees was Allu Arjun, the stylish star known for his charismatic screen presence.
Allu Arjun, who had just returned from a holiday in Europe, was captured by the paparazzi as he arrived at the engagement ceremony.
Another couple that added to the joyous occasion was Ram Charan, son of Megastar Chiranjeevi, and his wife Upasana.
Ram Charan and Upasana, who are expecting their first child, arrived at the event in their own car, radiating happiness and love.
Megastar Chiranjeevi himself made an appearance to bless the couple on their engagement.
Chiranjeevi, a revered figure in the Telugu film industry and a beloved member of the Allu-Konidela family, brought his blessings and warm wishes for Varun Tej and Lavanya Tripathi.
According to the sources, the couple, Varun Tej and Lavanya Tripathi, had expressed their desire for a simple and intimate engagement ceremony.
They wanted to start this new phase of their lives surrounded by their loved ones, in the comfort of their own home.
Keeping with their wishes, the engagement arrangements were meticulously planned and executed by the mega family.
The decor and the food menu reflected the couple's preference for understated elegance and minimalism, creating a perfect ambiance for the occasion.
When it comes to their attire, Varun Tej will be wearing for a traditional ensemble designed by Tarun Tahiliani, while Lavanya Tripathi will choose an Anita Dongre outfit for her engagement.
The Allu-Konidela family's reunion for this joyous event brought a sense of excitement and anticipation among fans and well-wishers.
The 'mega' cousins, who are highly regarded in the Telugu film industry, are seen under one roof after a considerable time, igniting nostalgia and creating heartwarming moments.
Their presence added an extra layer of love and support for Varun Tej and Lavanya Tripathi as they celebrated their engagement.