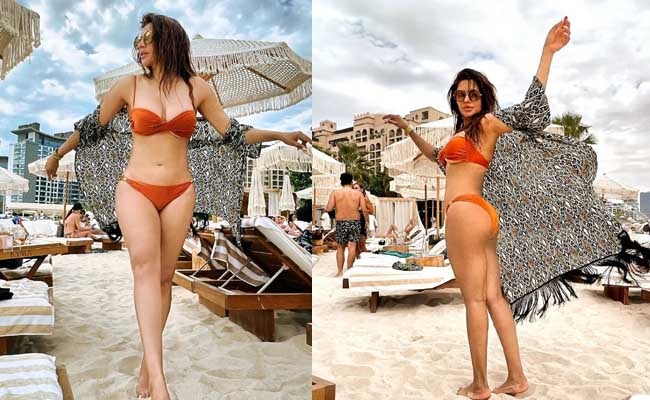 Shama Sikander, who is 41 years old, began her career with television dramas. Despite appearing in a few Hindi films, she failed to make a significant impact on the silver screen.
In contrast to other actresses from the television industry, Shama has embraced her sexuality and cultivated an image as a seductress through her alluring photo shoots.
With over a million followers on Instagram, Shama keeps her fans engaged by frequently posting sizzling photos.
In her most recent picture, she wears a brown bikini that leaves little to the imagination.
It's hard to believe that she's 41, as her toned body and flat stomach are truly impressive and challenging to maintain.