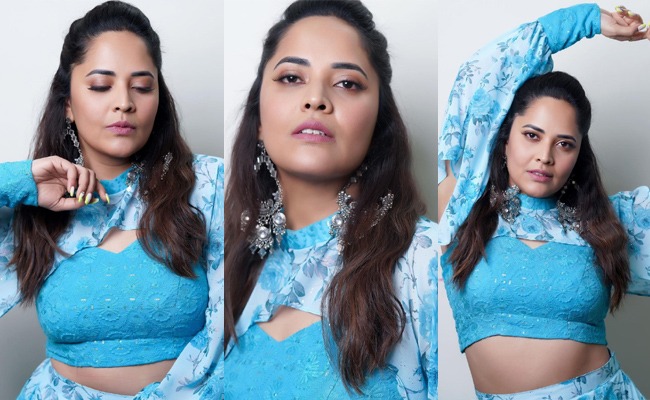 Anasuya Bhardwaj's stunning physique captivates individuals of all ages, especially when she adorns herself in a saree that gracefully highlights her curves and contours.
Her enchanting smile and alluring gaze are also remarkable.
Breaking free from the ordinary, she recently shared pictures of herself wearing a beautiful blue two-piece gown with an impressive design. Her poses exude sensuality, captivating the senses of onlookers.
In addition to her regular television appearances, Anasuya is currently engrossed in several significant film projects.
Bravo, Anasuya! Keep up your remarkable efforts! May nature bless you with everlasting beauty, health, and a loving career.